CityCube: ready to ship within 48h
S: ready to ship within 1-2 weeks
M: ready to ship within 2-3 weeks
L: ready to ship within 3-4 weeks
UPS has fixed transit time options, which can be selected during the checkout. Parcels usually arrive at their destination within this predicted time-frame. 
Standrad Shipping (DHL and Deutsche Post) only has an estimated transit time. 
 

DHL (EU) /
UPS Standard /
UPS Expedited
(Worldwide)

UPS Express

Standard Shipping
(Worldwide)

Germany

1-2 days

1 day

 -

EU (AU, BE,
DN, FR, IT,
LU, NL, PL)

2-4 days

1 day

 2-4 days

EU (rest)
+ UK

2-5 days

2-3 days
(1 day in metro areas)

 2-6 days

CH

-

2 days

 3-7 days

HKG/SIN

5 days

3 days

 2-4 weeks

US

5 days

2 days
(1 day in metro areas)

 2-4 weeks

CA

6 days

2 days
(1 day in metro areas)

 2-4 weeks

AU

7 days

3 days

 2-8 weeks

Worldwide

6-8 days

1-3 days

 2-8 weeks
Where do you ship?
We ship worldwide.
Are your products in stock?
Every model is handmade and produced individually. To reduce waiting times all CityCubes are usually in stock. The production time for a CityFrame can be found on each product page.
How much does shipping cost?
Shipping fees depend on the shipping destination, the weight and the selected courier service. The amount will be calculated during checkout.
We offer free standard shipping on all orders over 199€.
How do I know when my order will arrive?
All orders shipped with UPS will receive an estimated delivery date after the order is shipped.
What is the city made of?
Our models are made of a biodegradable plastic based on natural corn starch. The material has a matte, slightly rough finish resulting in a plaster-like surface. The frame is made from solid, black painted wood and includes a wall mounting bracket.
Is every city available in every size?
No, only selected cities are available in every size. Here is an overview. 
Do I need to assemble the product? 
No, every CityCube and every CityFrame comes fully assembled.
Can I hang my city on the wall?
Yes, every model comes with a pre-mounted wall mounting bracket for an easy wall installation.
How do I clean the model?
The models can easily be cleaned. See our Cleaning Guide for more tips. 
The antenna of one of the buildings in my model broke, what can I do?
We offer a wide variety of exchange antennas. Leave us a message at mail@cityframes.de in case you need one.
How can I choose the cities for my bundle?
Add all cities of your choice to the cart and apply the bundle coupon code during checkout. 
Read our full FAQs here…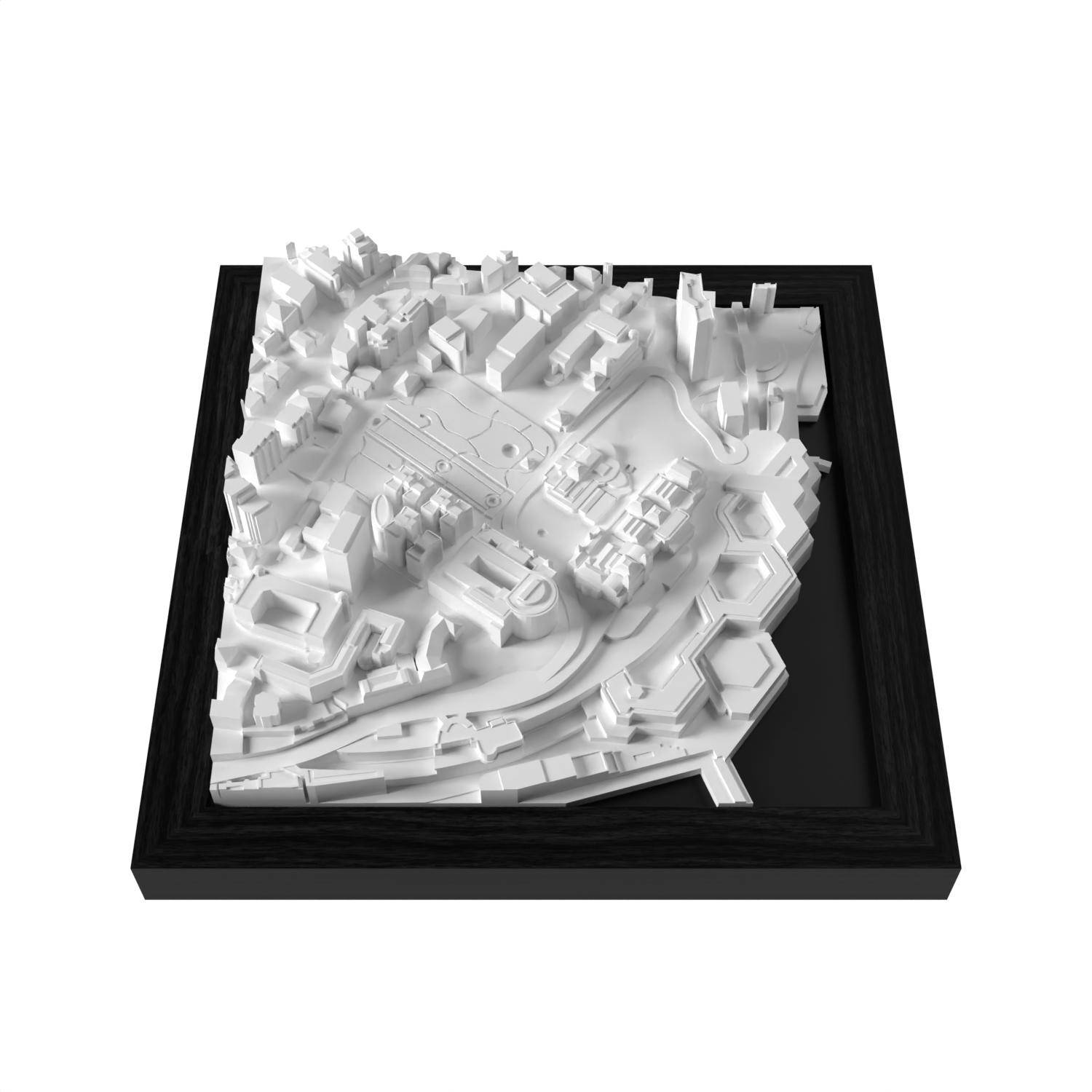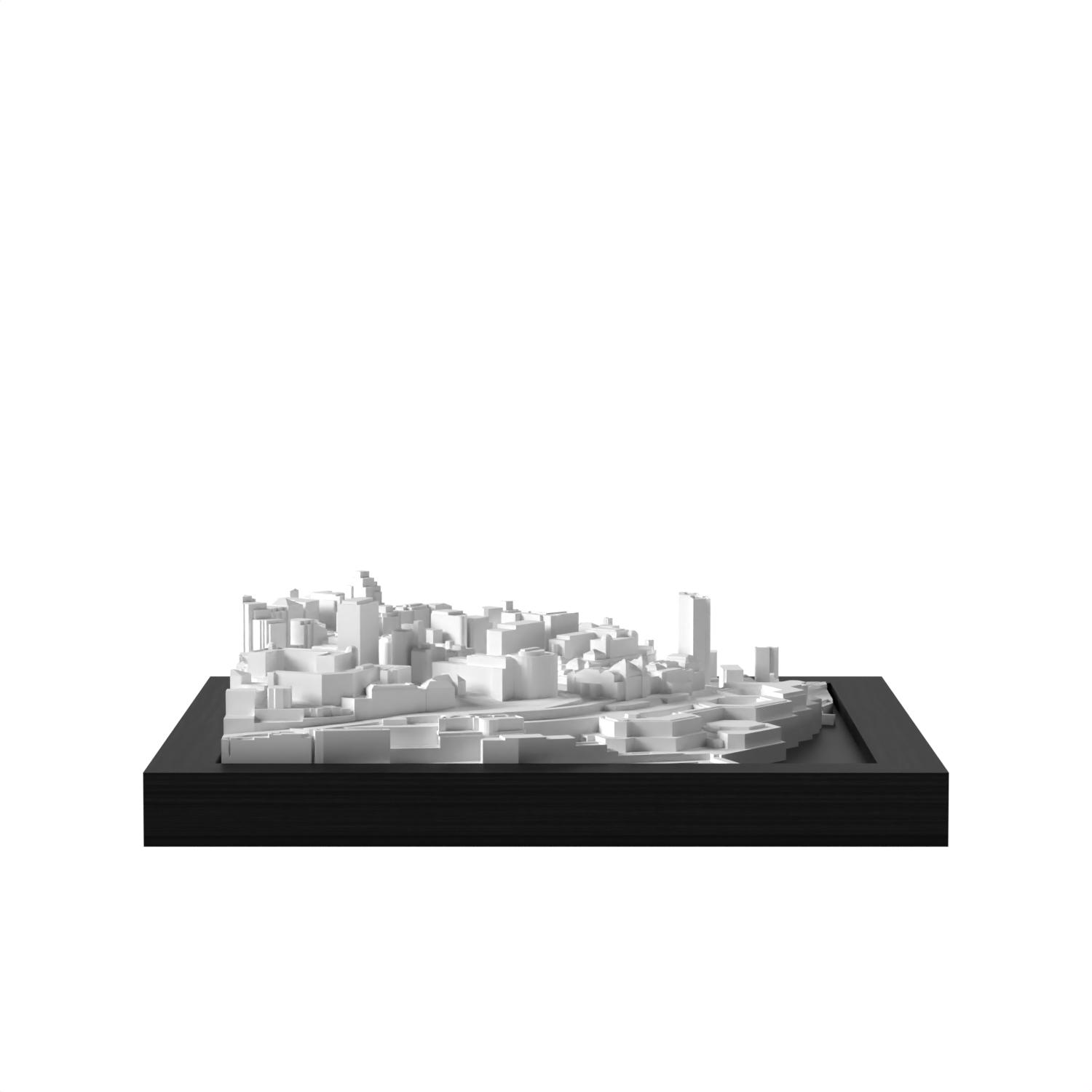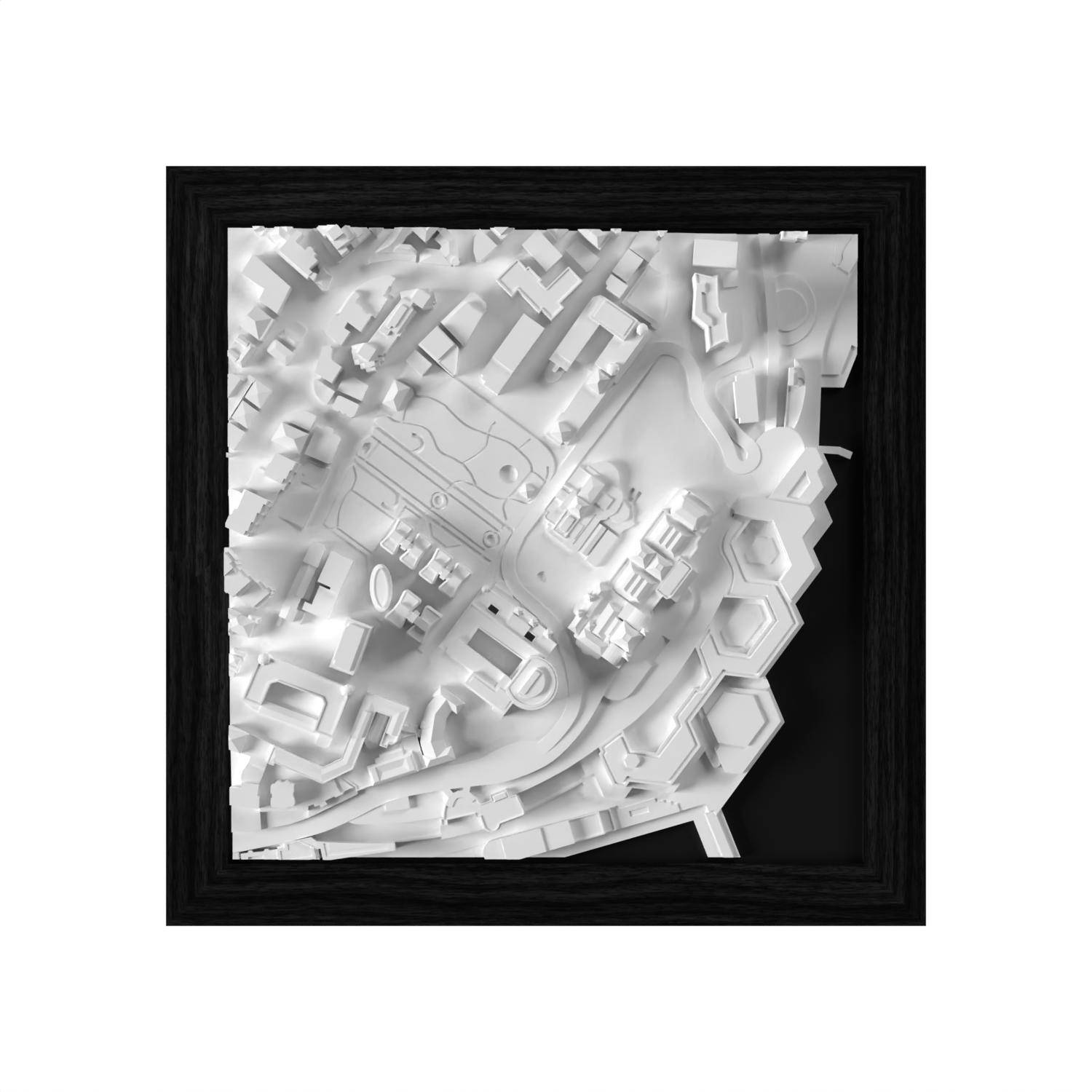 Casino Monte-Carlo
Casino Square 
Jardins de la Petite Afrique
Opéra de Monte-Carlo
Auditorium Rainier III
Tunnel Larvotto 
Fairmont Hairpin 
Square Beaumarchais
Un Jardin d'acclimatation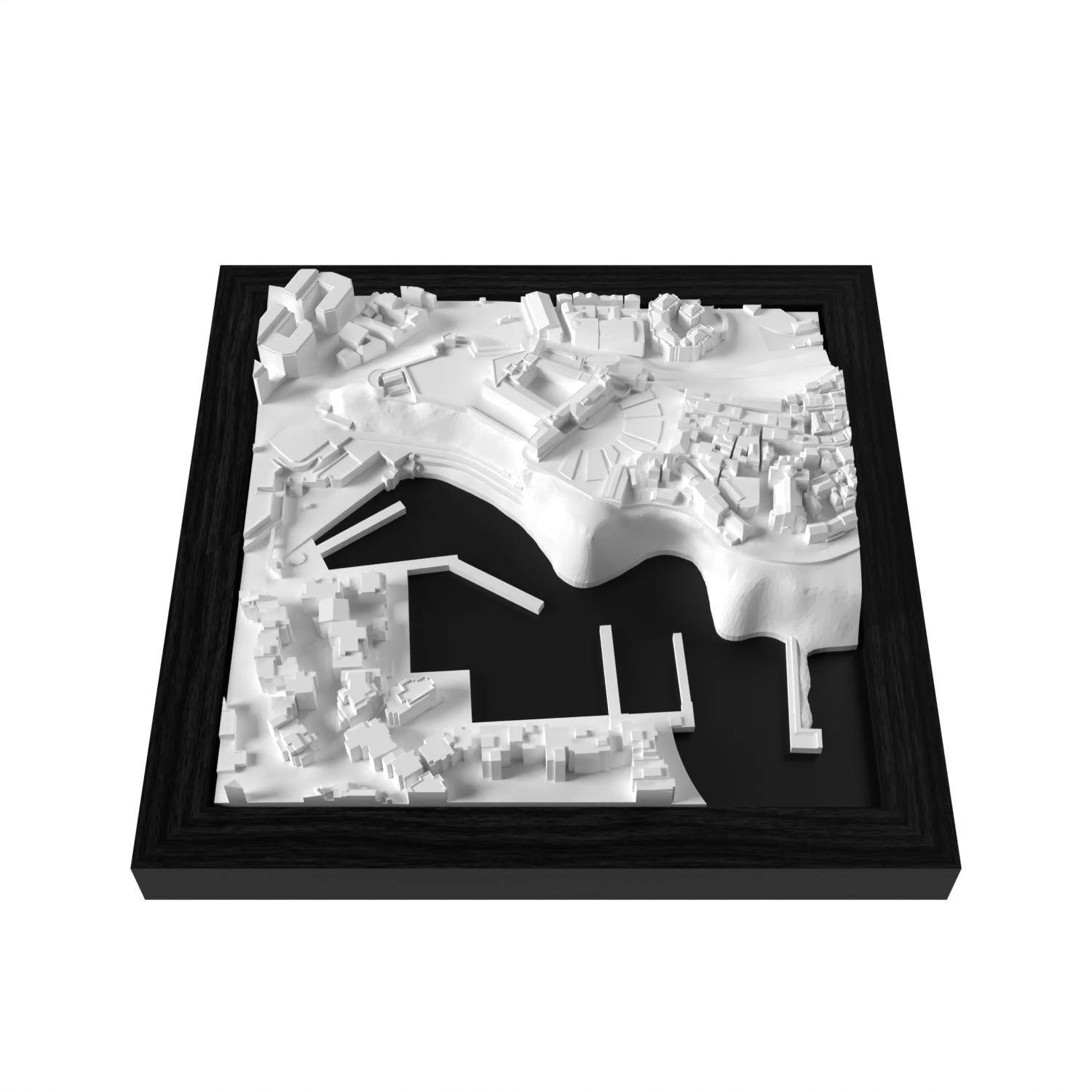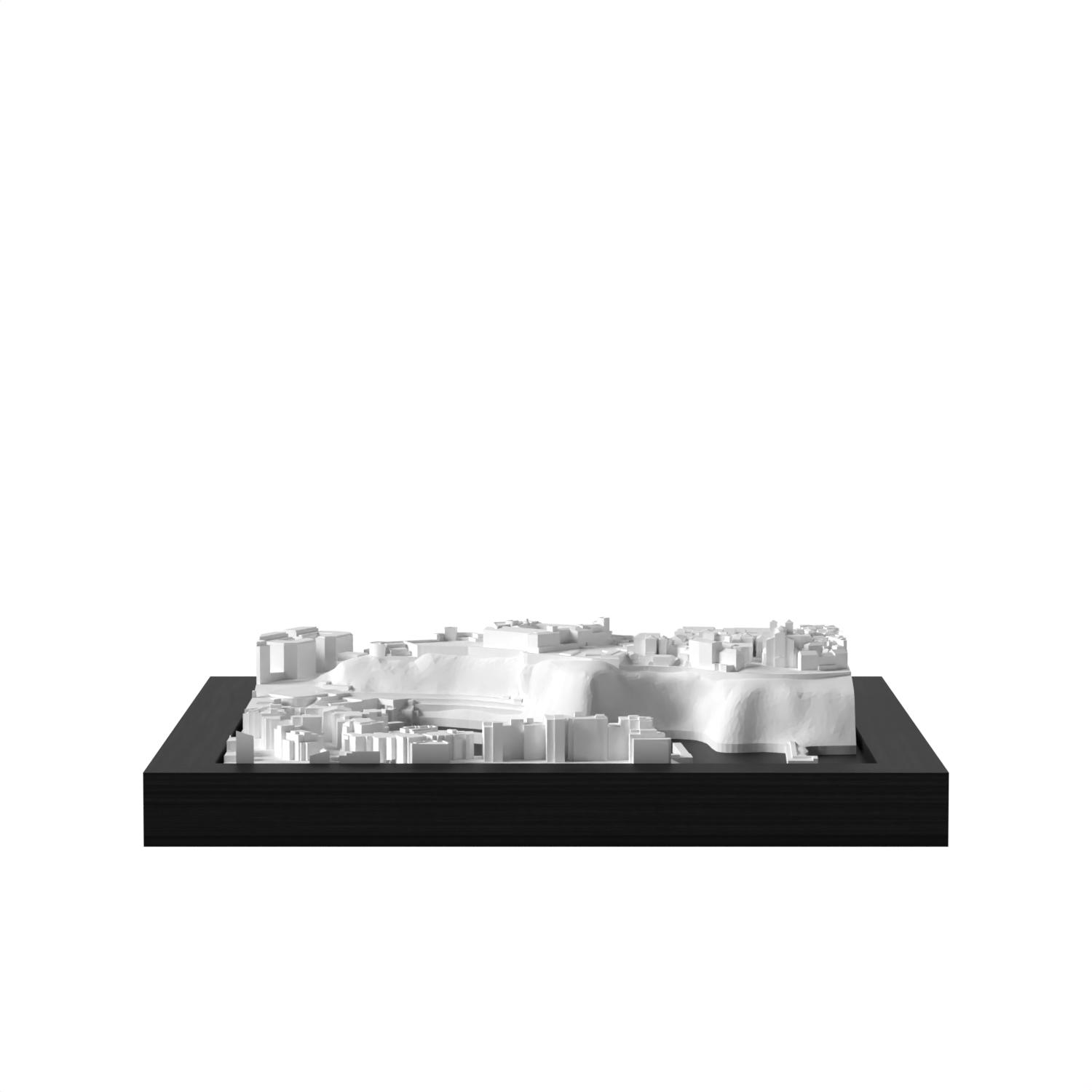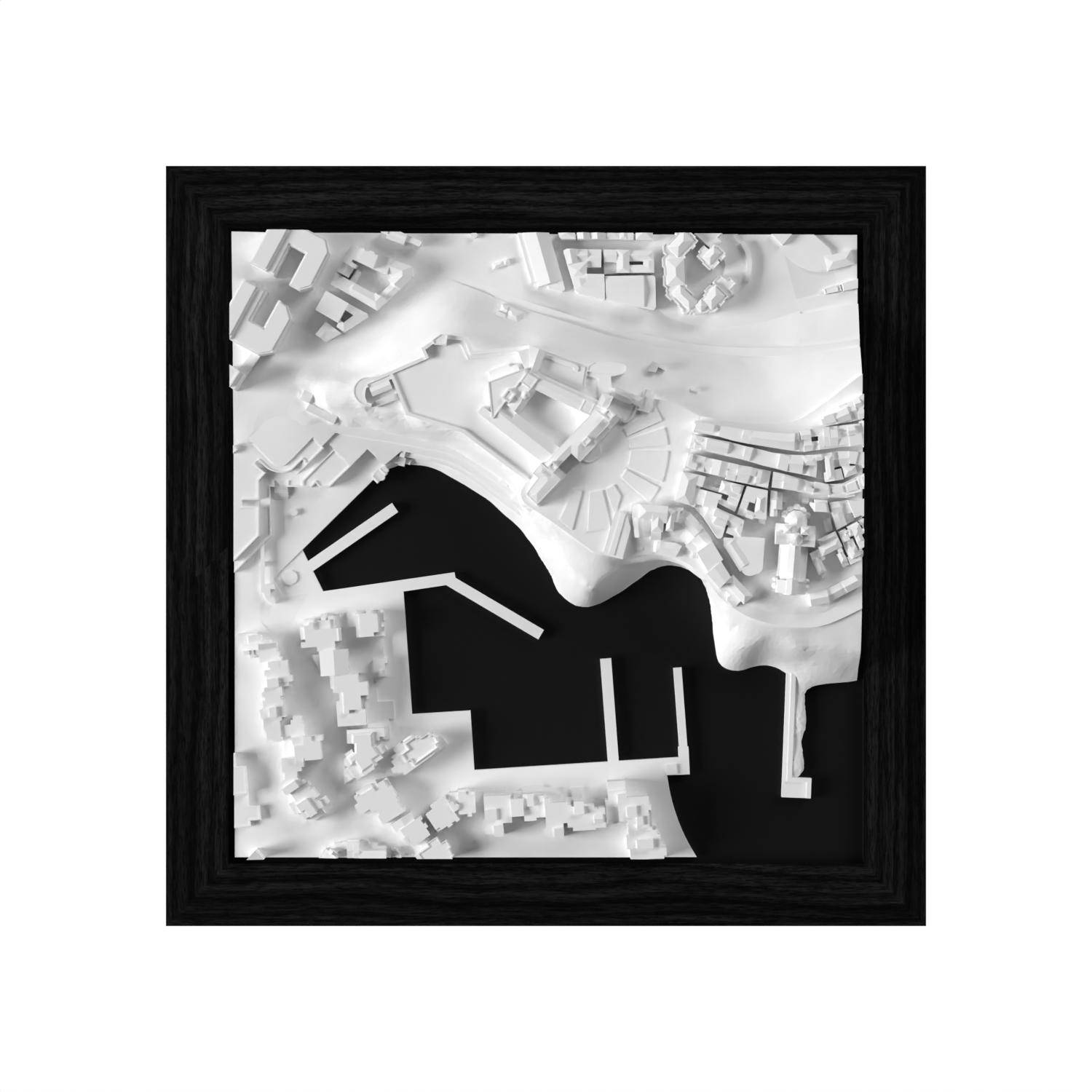 Port de Fontvieille
Prince's Palace of Monaco
Palace of Justice 
Trésorerie Générale des Finances
Kathedrale Notre-Dame-Immaculée
Vieux Monaco 
Apotheosa Monaca 
Jardin Animalier de Monaco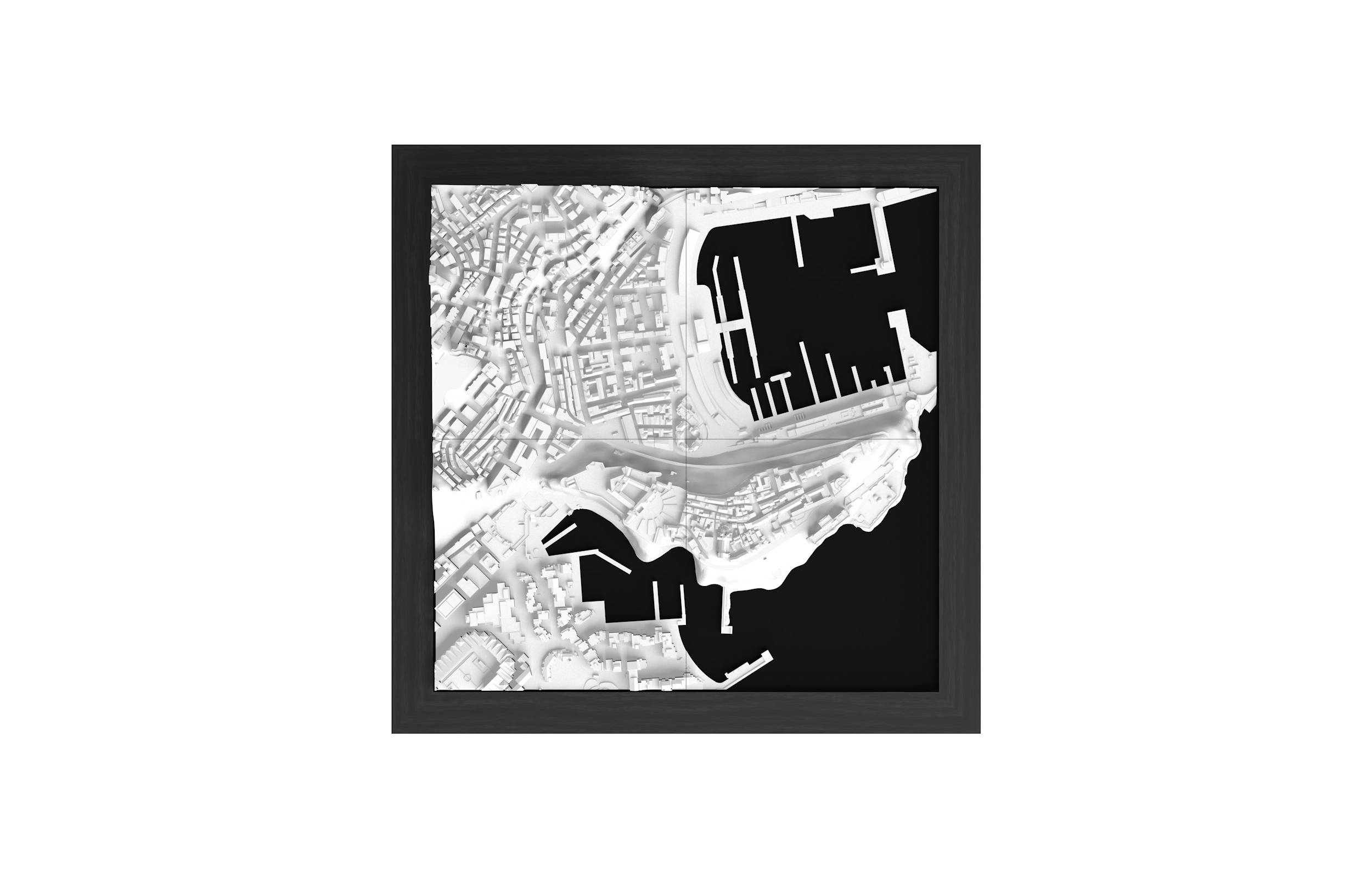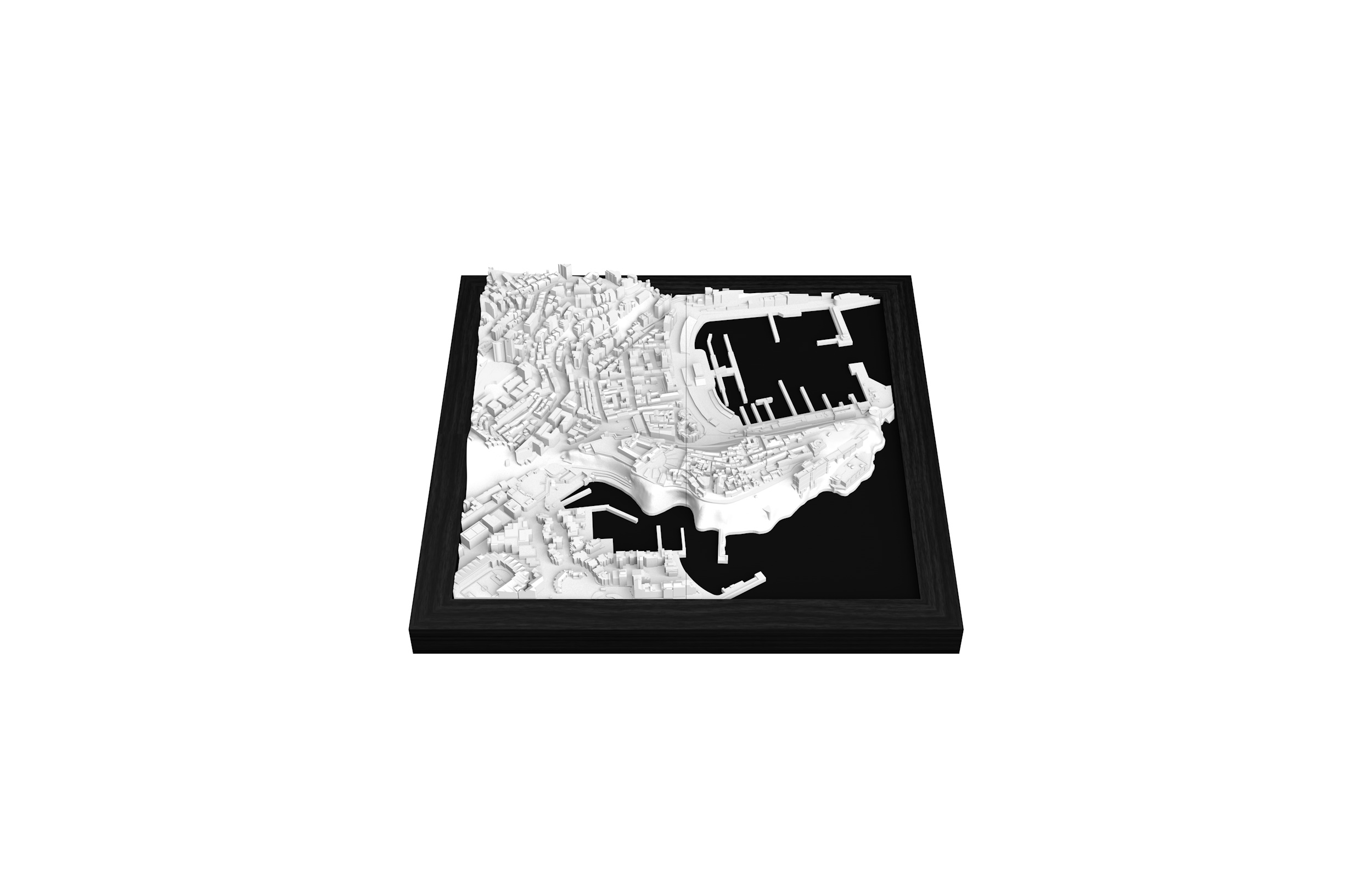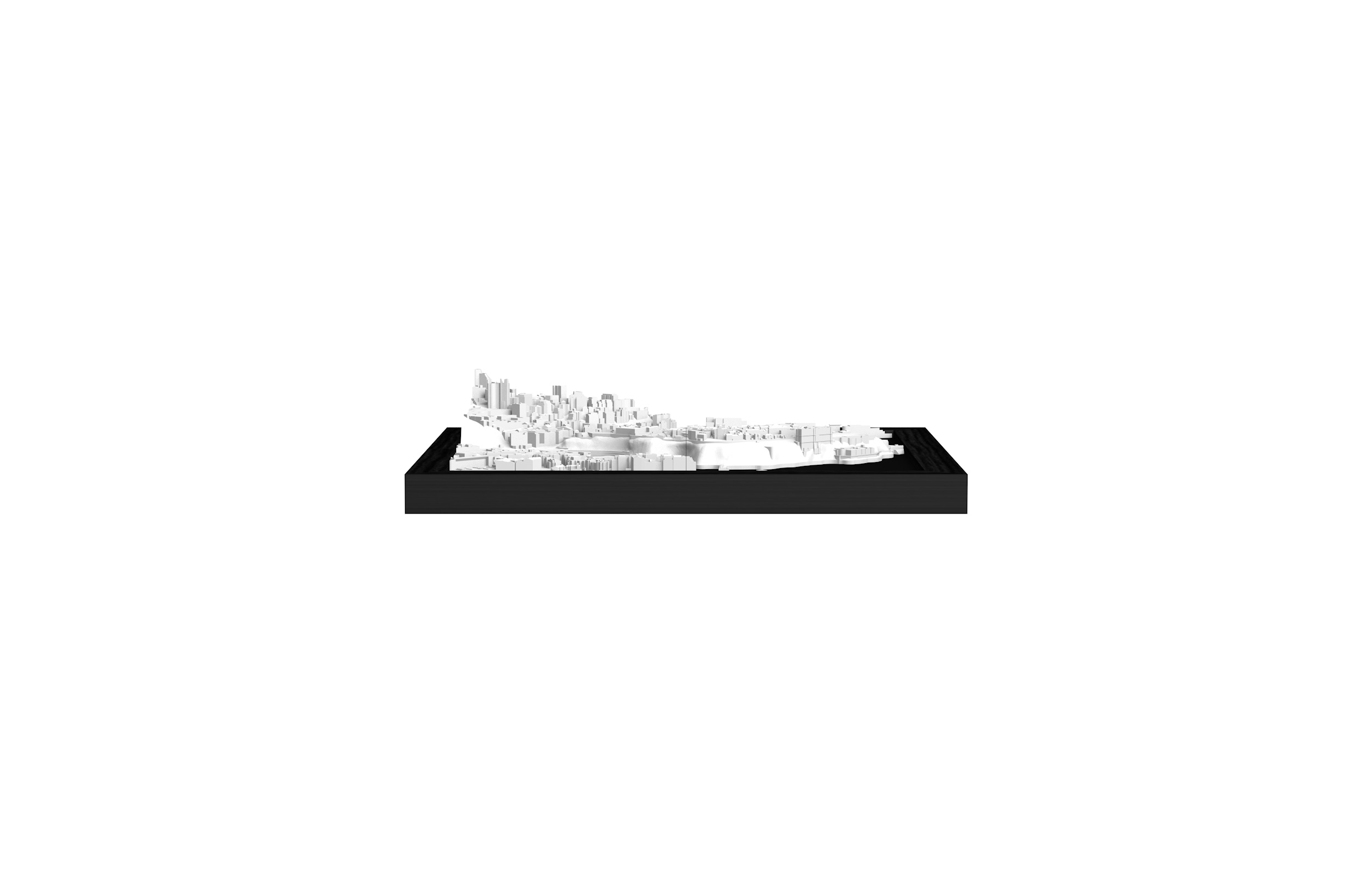 Musée océanographique de Monaco
Baia dei Pescatori
Stade Louis II
Roseraie Princesse Grace
Collection Privée des Voitures de S.A.S. le Prince de Monaco
Parc Princesse Antoinette
International University of Monaco
Sainte-Dévote Chapel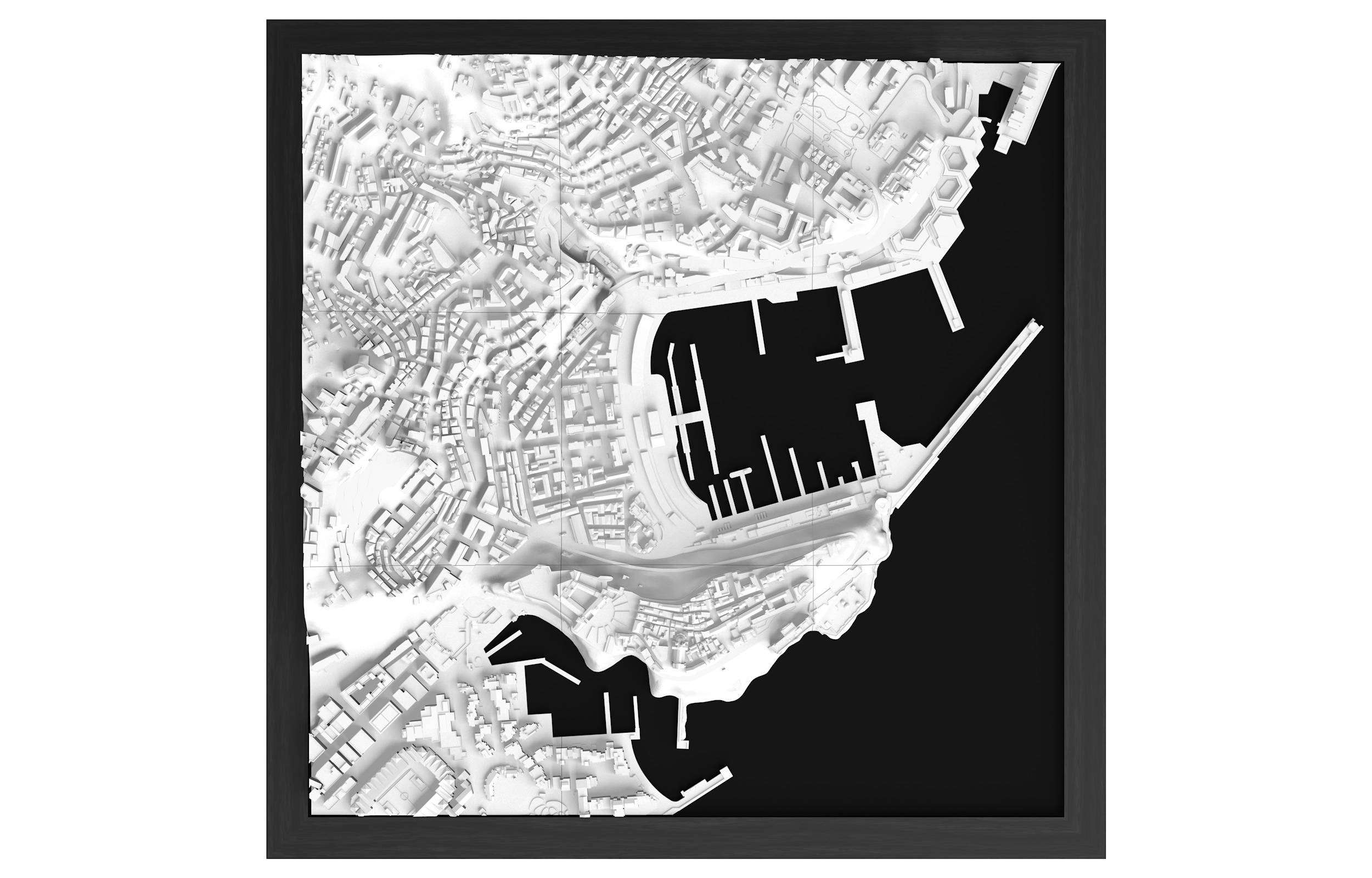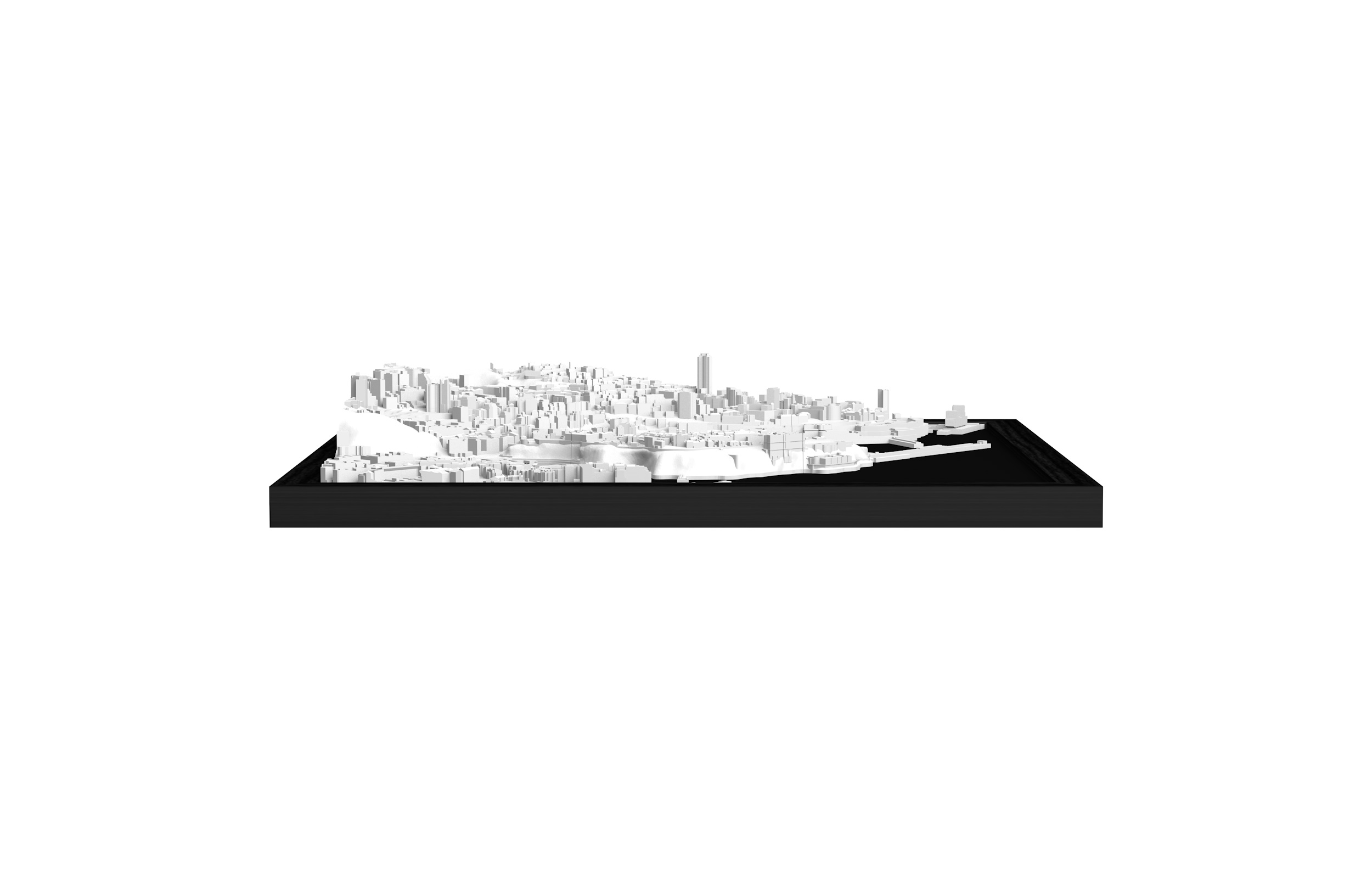 What's included (in addition to Size S)
New National Museum of Monaco - Villa Paloma
Monaco Museum of Prehistoric Anthropology
Monaco Naval Museum
Exotic Garden of Monaco
Monaco-Louis II Cemetery
Monaco Yacht Club
(CAN BE MOUNTED SIDEWAYS AND UPRIGHT)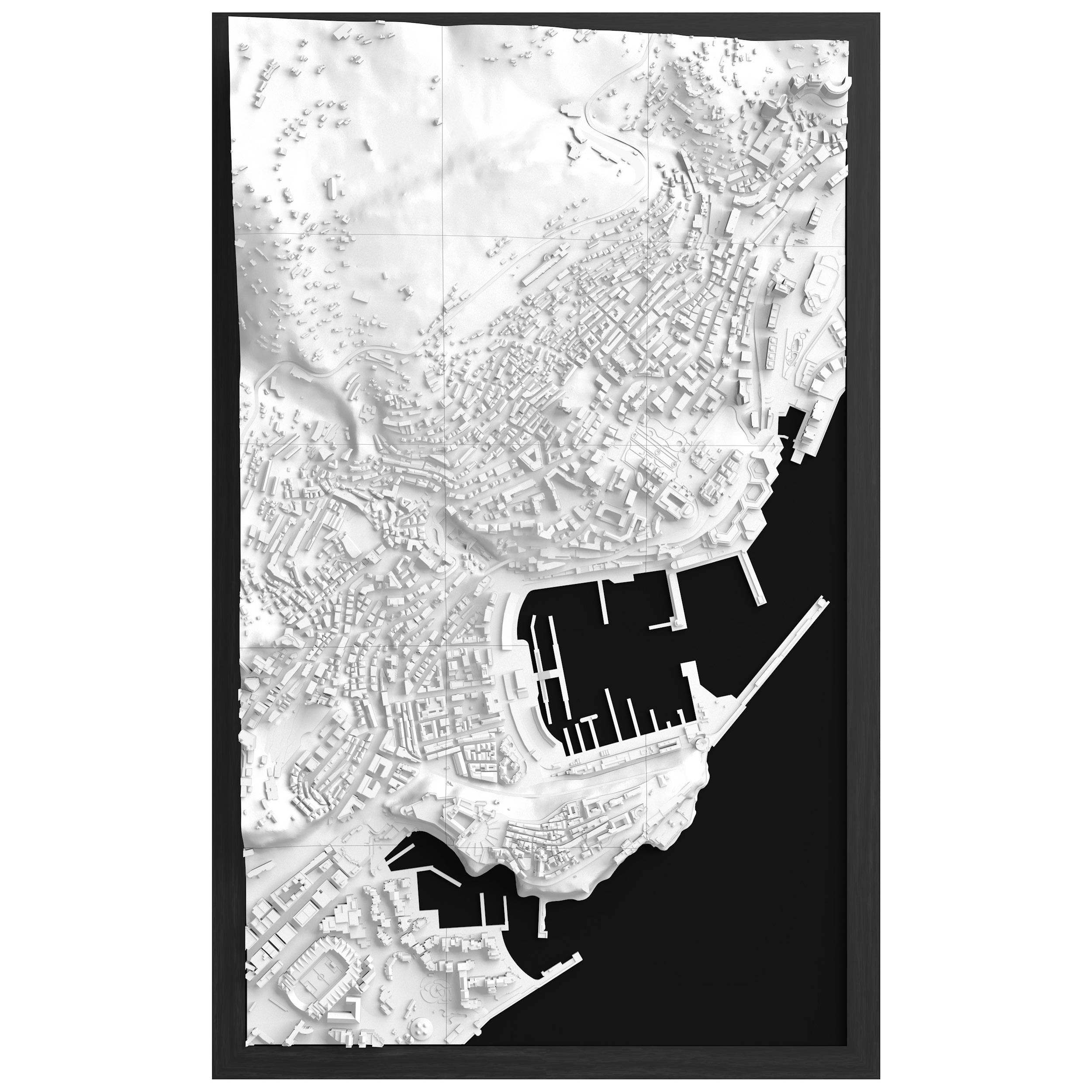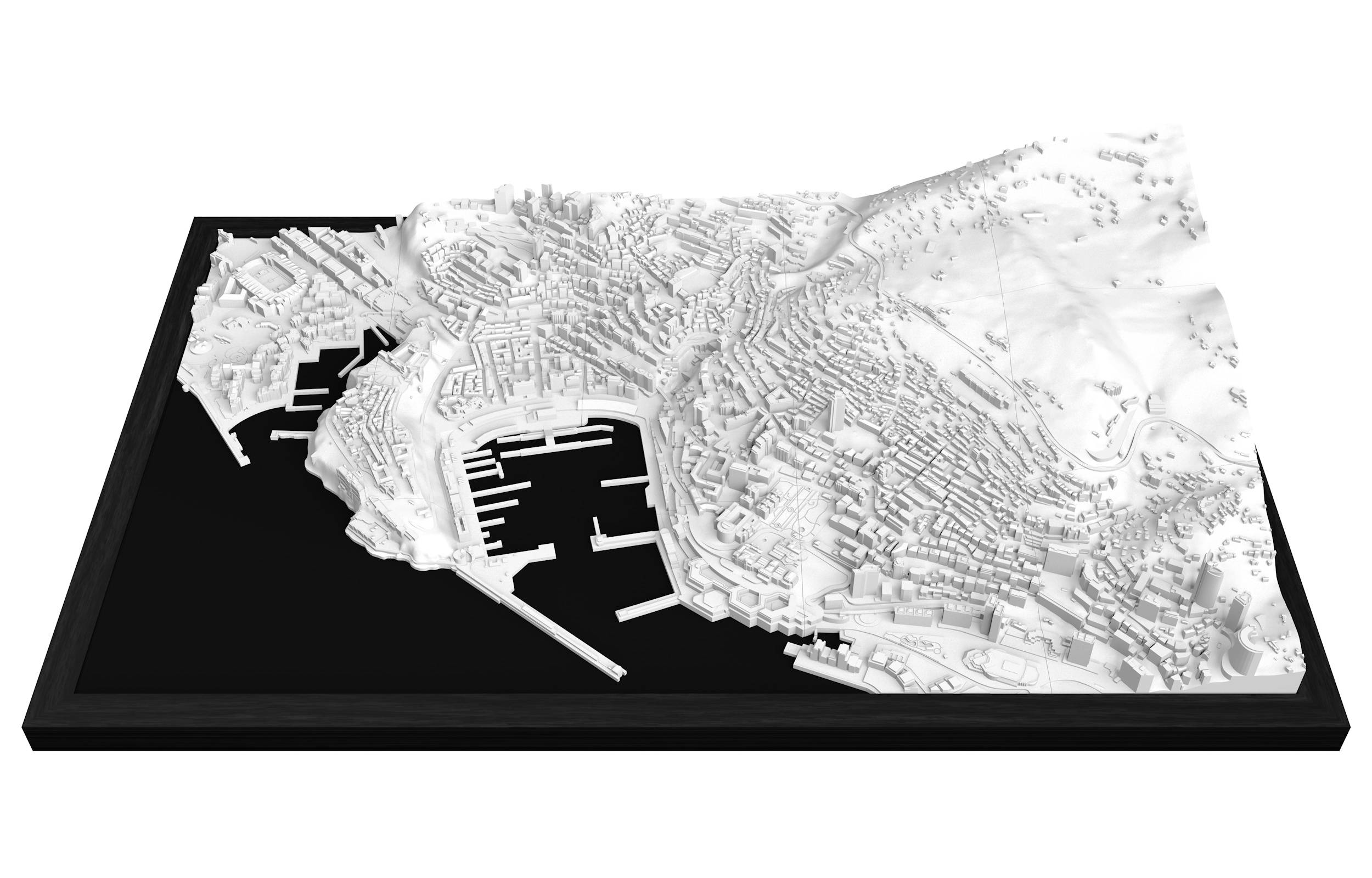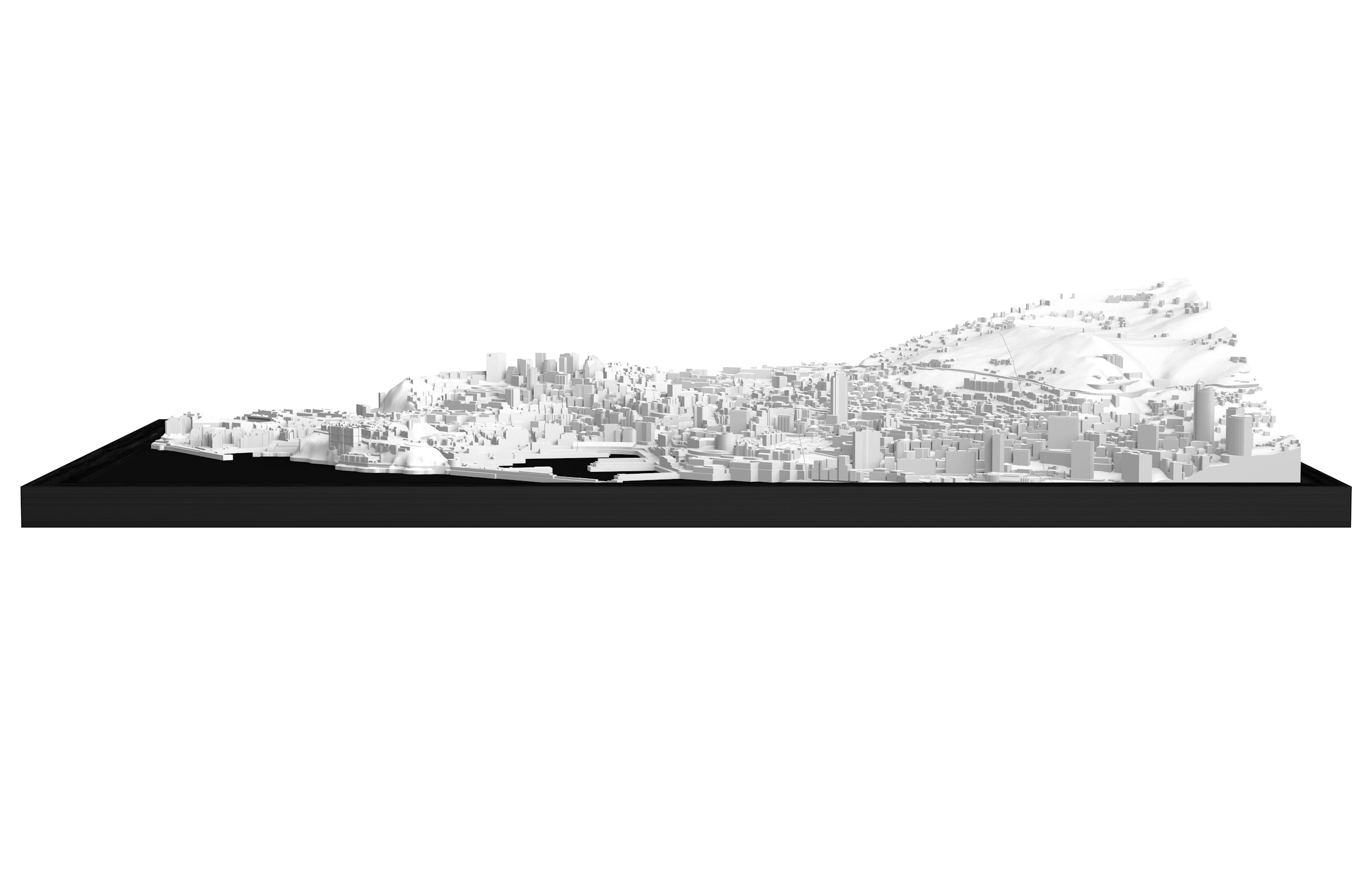 What's included (in addition to Size M)
Princess Grace Japanese Garden
Grimaldi Forum
New National Museum of Monaco – Villa Sauber
Sanctuaire Saint-Joseph
Beausoleil Town Hall
Vue Panoramique sur Monaco
Table d'Orientation du Mont des Mules
Château de la Bordina
Easy Wall Mounting
Each model is delivered with a wall mounting bracket, which enables an easy installation on the wall.
UNPRECEDENTED DESIGN FOR YOUR WALLS!
We focus on high quality 3D data and materials. All city data is being hand-processed to ensure the highest level of accuracy and details of the models. Our materials are carefully selected to form a consistent overall look for the CityCube and the CityFrame.
DETAILS AS FAR AS YOU CAN SEE
We are combining high quality hand-processed data to create impressive 3D miniatures of cities worldwide.