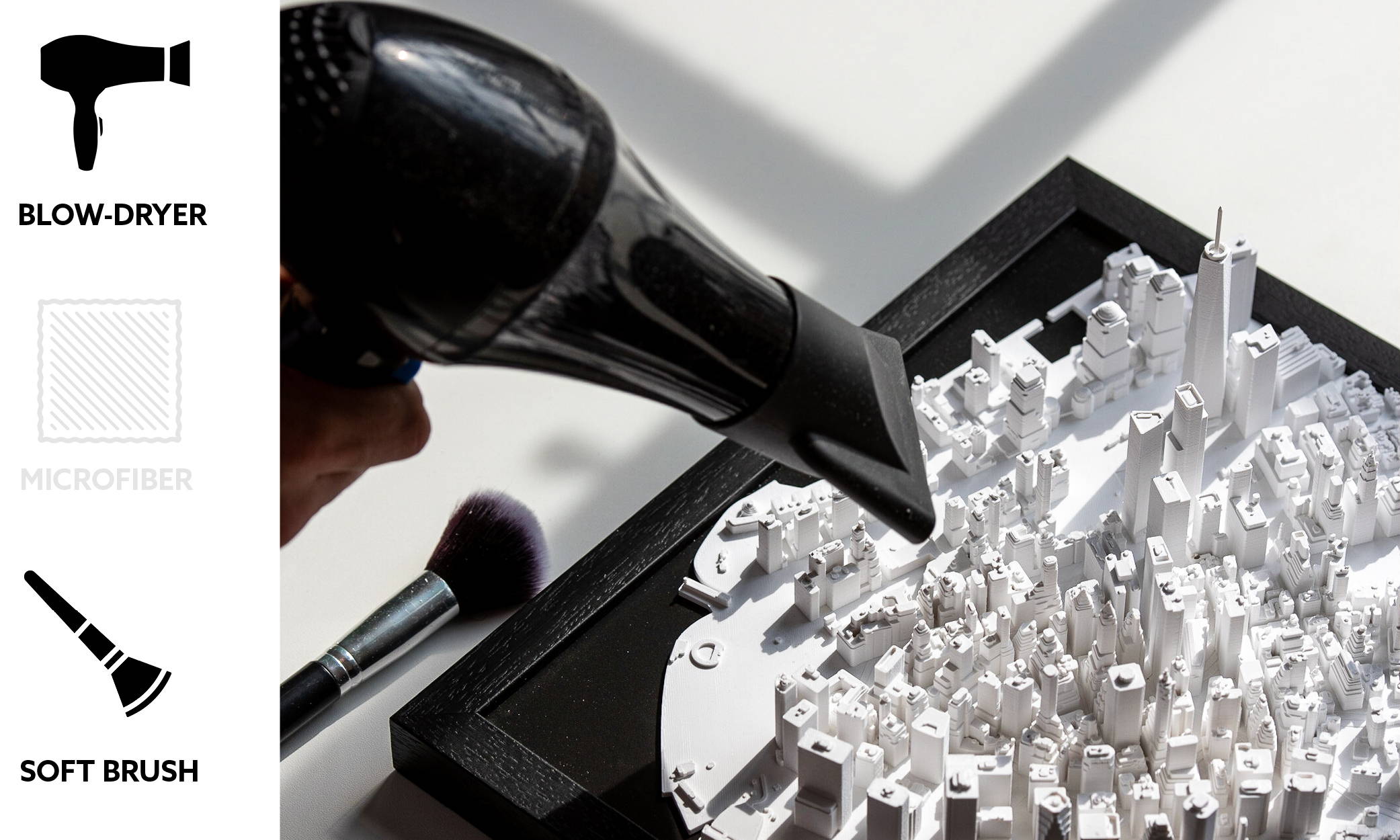 BLOW AWAY THE DUST FROM THE CITY.
For an easy cleaning of the fine city structures you BLOW-DRY the model structures with cold air to blow out dust and dirt. When blow-drying the model you should keep a distance between the blow-dryer and the city to avoid any breaking of the buildings. To clean out in-between the structures you can take a SOFT BRUSH such as a cosmetic brush to reach anything in-between the buildings.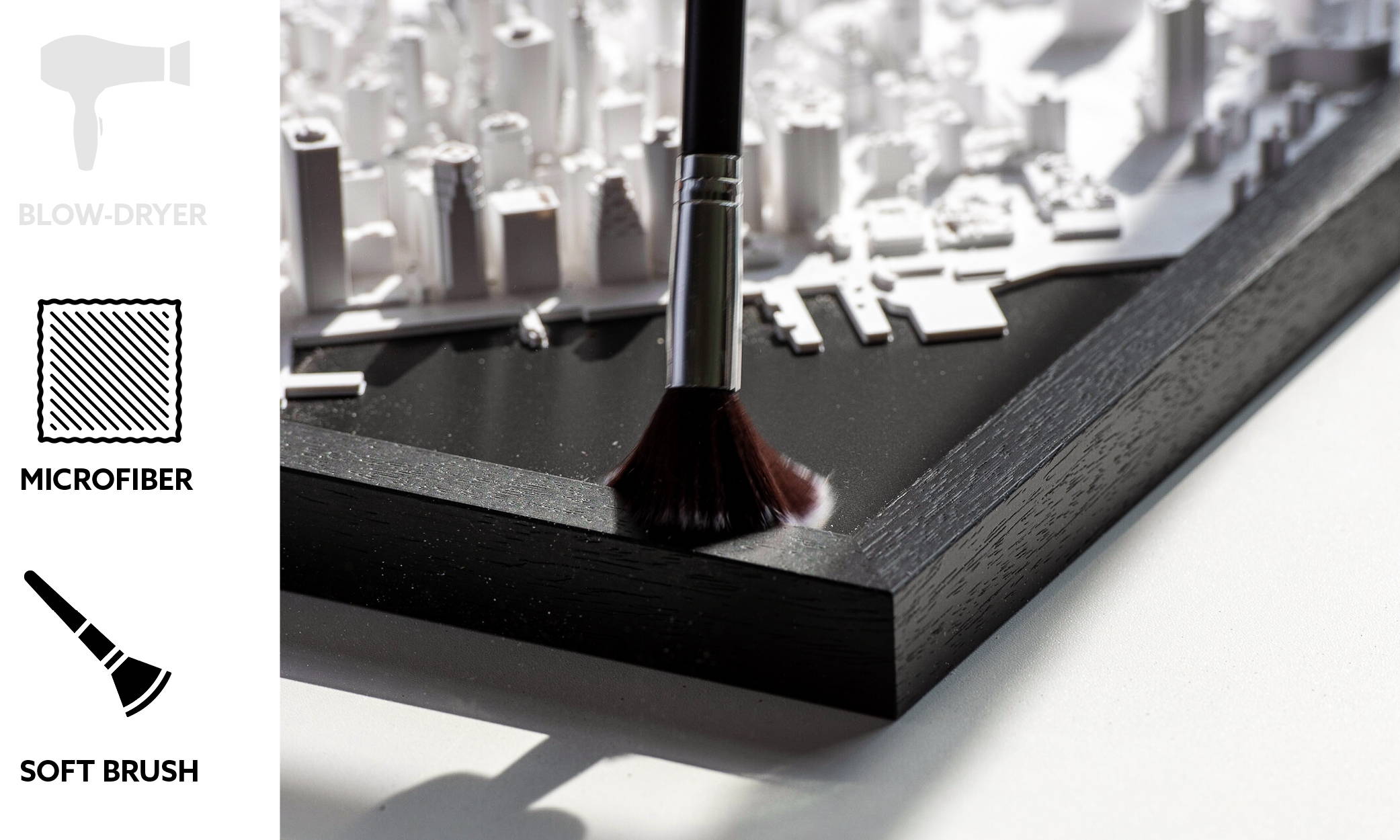 KEEP YOUR WATER AREAS CLEAN WITH A BRUSH.
Water areas, visible as an underground plate can be brushed off with a SOFT BRUSH for a perfect dust-free finish. To clean off finger prints or other stains wipe the plate with a MICROFIBER CLOTH. The microfiber helps to protect the surface from scratches.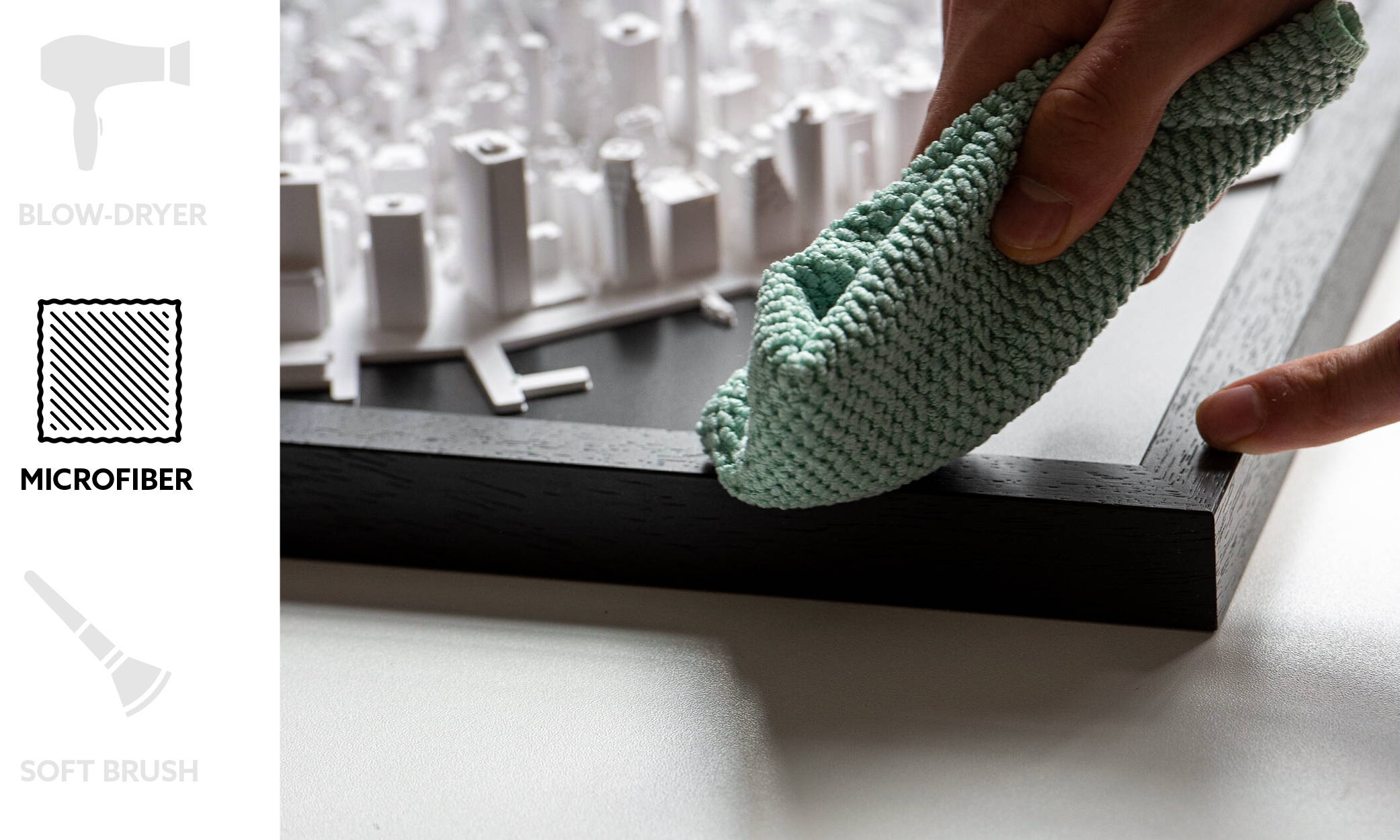 WIPE OFF DIRT AND DUST WITH ONE MOVE.
The wooden frame can be cleaned with a wet MICROFIBER CLOTH. Use pure water rather than any high concentrated cleaning liquids to protect the wood from deformation and discoloration.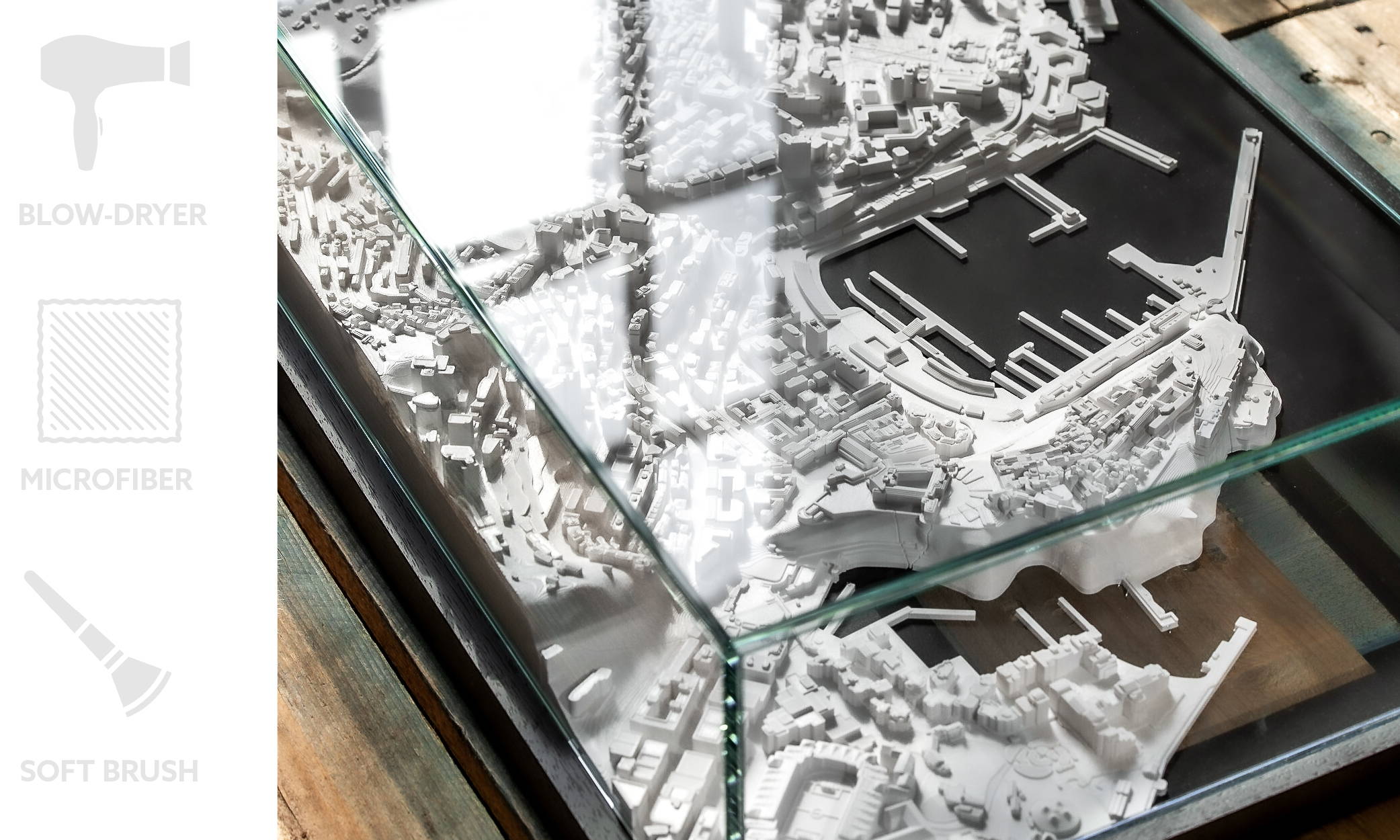 The CUBUS is made to let the city shine. It keeps the city model clean and dust-free at all times and protects the building structures from breaking. The CUBUS is made from floating glass that can be easily cleaned just like any other glass surface you have.